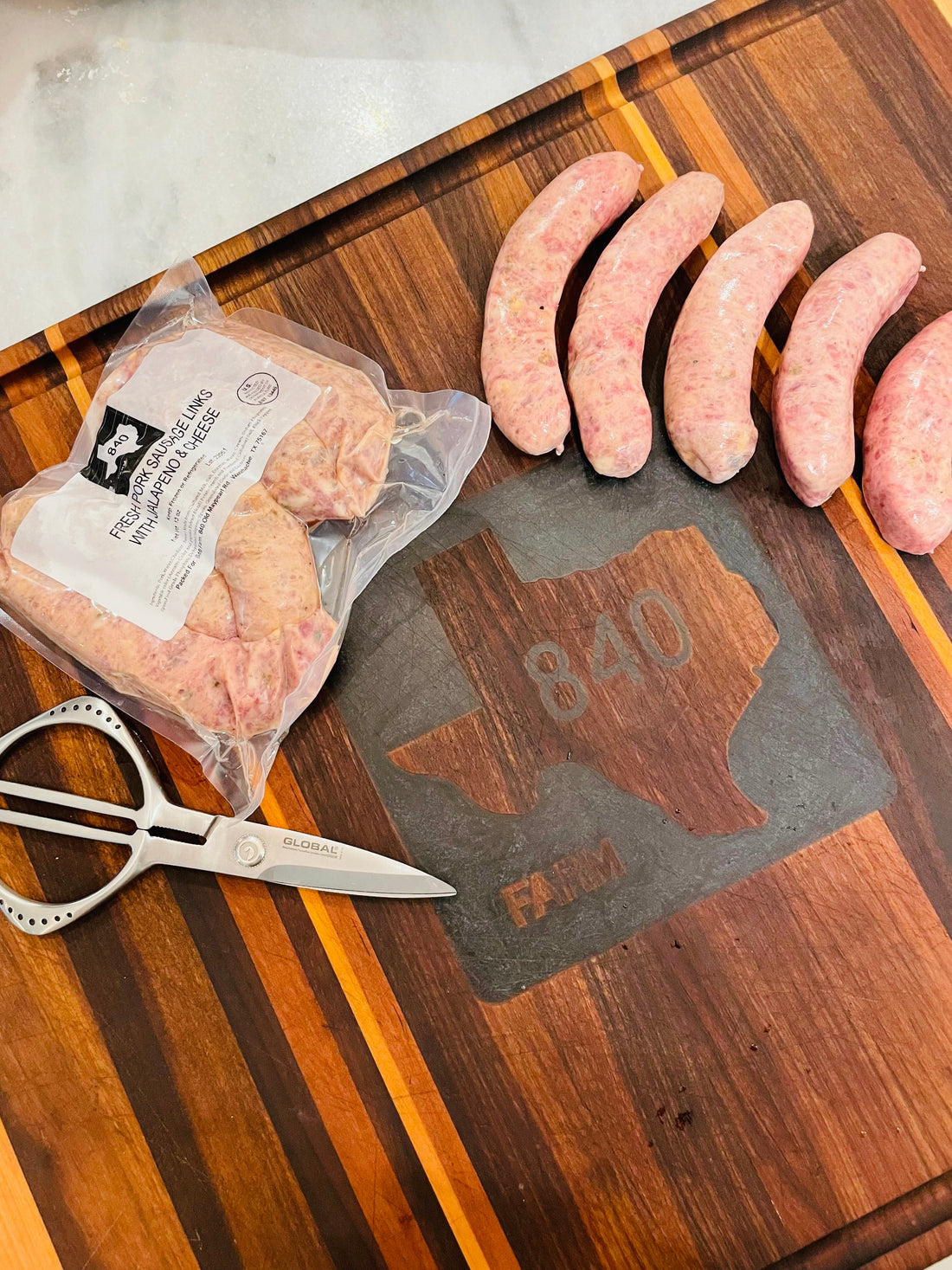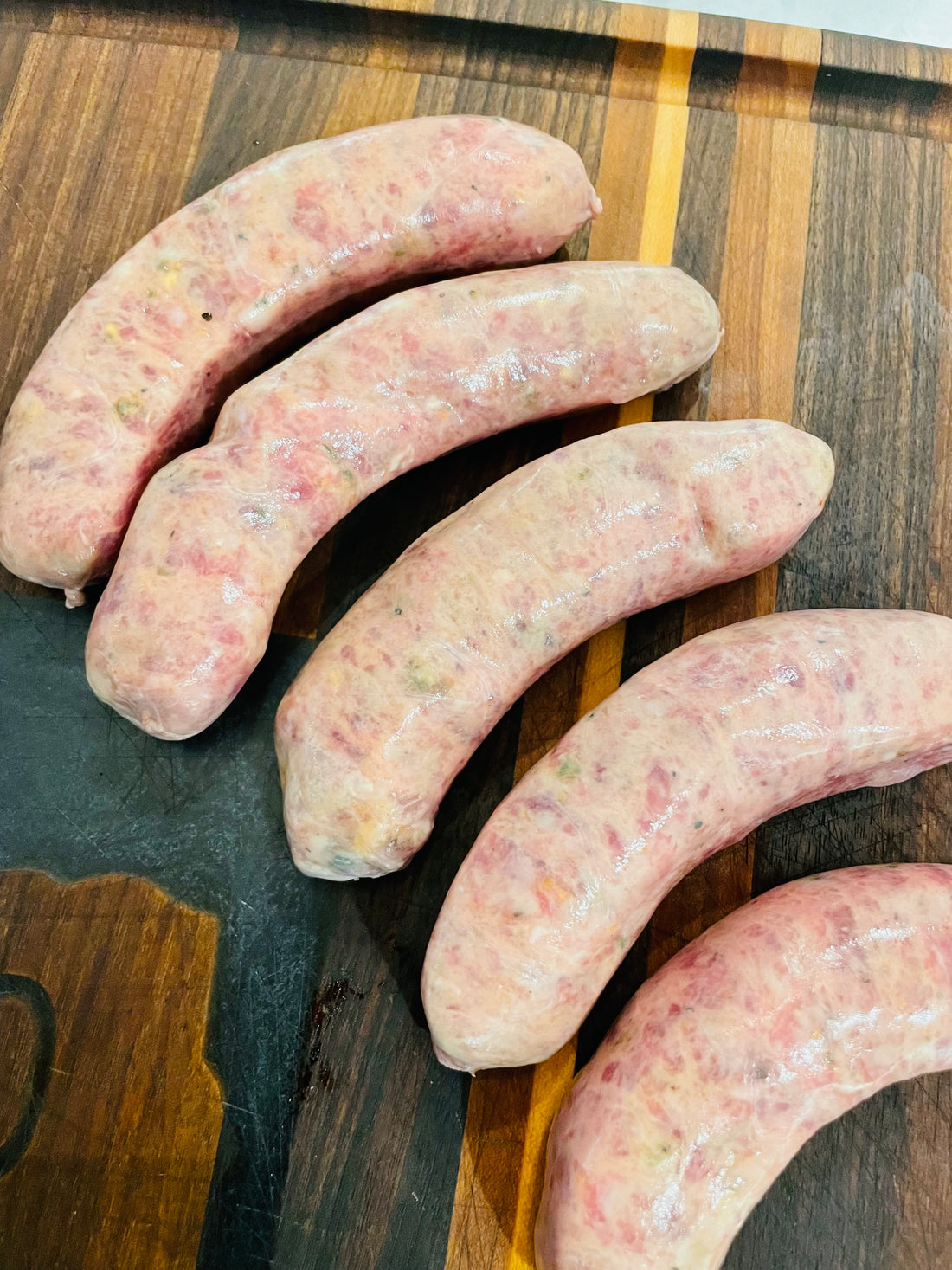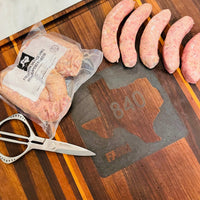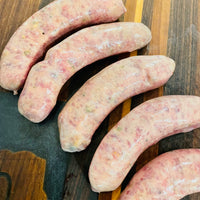 Mangalitsa Jalapeño Cheese Sausage
Made with our pasture raised Mangalitsa pork, this sausage is "to die for".  Imagine a German bratwurst marrying a Jalapeño and cheese summer sausage, and you have this magnificently, delicious fresh sausage with spicy kick.  
As with all of our sausages, the fat content in kept slightly higher because, well, Mangalitsa.
Preferred Cooking Method: 840 Farm's preferred cooking method for the Mangalitsa J/C Sausage is to grill on indirect heat or on a cast iron (to avoid flare ups)! Set your grill to 350 degrees fahrenheit. To meet your desired doneness, we recommend using a meat thermometer to keep an eye on the internal temperature of your meat.